Employment Changes
6 March 2019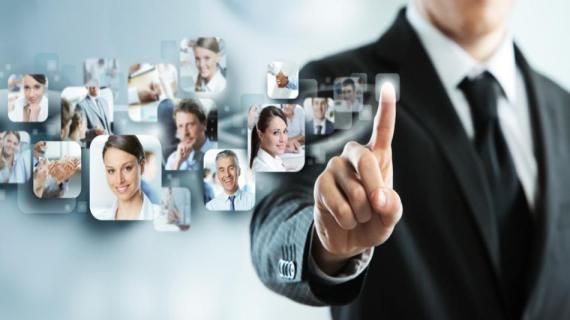 As 1st April 2019 comes around, we see yet another round of employment law updates. This year sees relatively few changes in comparison to previous years. Changes to highlight for members are payslip administration for those that work varying hours from week to week, living wage increases and real living wage increases, along with gender pay gap reporting and auto-enrolment.
PAYSLIPS
With effect from April 2019, two new statutory instruments come into effect.
1)
All payslips will now be required to state the number of hours being paid where wages vary according to time worked, i.e. hourly paid staff. This is detailed in The Employment Rights Act 1996 (Itemised Pay Statement) (Amendment) Order 2018
2)
All workers now have an enforced write to a written pay statement (payslip) just like employees do, and they have the right to bring this before an employment tribunal should an employer not comply. This is detailed in The Employment Rights Act 1996 (Itemised Pay Statement) (Amendment) (No 2) Order 2018.
With effect from 6th April 2019, the annual Employment Tribunal award limit on the compensatory award for unfair dismissal will rise from £83,682 to £86,444.
The limit on a week's pay (used for calculating statutory redundancy payments and the basic award for unfair dismissal) will increase from £508 to £525 meaning the maximum basic award increases to £15,750.
NATIONAL LIVING WAGE AND NATIONAL MINIMUM WAGE
The National Living Wage (NLW) and National Minimum Wage (NMW) rates will change as follows from 1 April 2019:-
25 years and older - increases from £7.83 to £8.21 per hour
21 to 24-year-old rate - increases from £7.38 to £7.70 per hour
18 to 20-year-old rate - increases from £5.90 to £6.15 per hour
16 to 17-year-old rate - increases from £4.20 to £4.35 per hour
Apprentice rate - increases from £3.70 to £3.90 per hour
Apprentice rates apply to apprentices under 19 or, 19 and over in the first year of their apprenticeship.
Living Wage Scotland has set the Real Living Wage of £9.00 per hour.
STATUTORY BENEFITS

As of 7 April 2019 statutory maternity/paternity/adoption/shared parental pay and maternity allowance will be increased from £145.18 to £148.68 a week.
Statutory sick pay will be increased from £92.05 to £94.25 per week from 6 April 2019.
From 4th April 2019 gender pay gap reporting will apply to both private and voluntary organisations who have 250 plus employees. Employers should note that 5 April 2019, is the snapshot date for collecting the 2019/20 data.
April 2019 sees an increase in pension contributions for pension auto-enrolment as specified in the Pensions Act 2008. The increases will mean that total contributions will rise to 8% with a minimum of 3% being paid by the employer. The table below illustrates the minimum statutory contribution rates that are effective from 6th April 2019.
DATE

EMPLOYER MINIMUM

STATUTORY

CONTRIBUTIONS

STAFF CONTRIBUTION

TOTAL MINIMUM

CONTRIBUTION

Up until 5/4/2018
1%
1%
2%
6/4/18-5/4/2019
2%
3%
5%
6/4/19 onwards
3%
5%
8%
If members would like advice on any of the above, please get in touch with our HR team on 0141 352 7435