Partners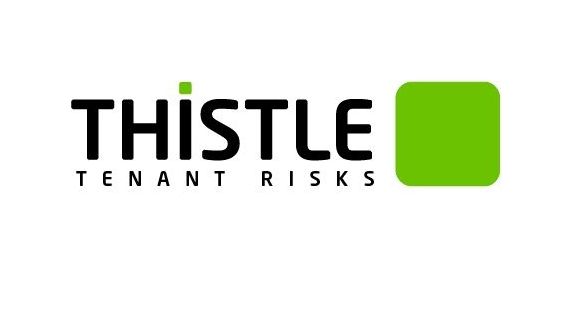 We are supported by, and work with, a huge range of organisations. Principal amongst these is our relationship with Thistle Tenant Risks.
Thistle Tenant Risks over the last 20 years have worked tirelessly to bring Scotland's Housing Organisations a flexible product that is designed to meet the needs of your tenants.
As social housing providers and members of EVH, you automatically qualify for this scheme. Over 170 social housing providers in Scotland support and promote the Thistle Tenant Risks Home Contents Insurance Scheme.
What the Scheme can offer you...
Flexibility for your tenants The policy is designed to meet the specific needs of tenants. Pricing and payment has been developed to provide flexibility and to help make contents insurance more accessible with features like no excess and optional add ons for extra cover. Tenants can choose from a range of payment options including, fortnightly, monthly and annual.
A dedicated in house team The administration of all "arms length" schemes is managed in-house by our expert team so there are no third party administration fees built into the premiums and no unnecessary costs for "desk handled" claims which are directly managed by the insurers.
Simple administration Housing providers can administer their own Tenants Home Contents Insurance Scheme using our bespoke web based portal, reducing the need for existing system changes to accommodate insurance. Contact us for further information or for access to our demonstration version.
Marketing support We offer a range of marketing assets specifically designed to help encourage tenants to consider the need for contents cover. Our tenant call back service and website are also a well used source of information for housing providers and their tenants.
Experts in Tenant Contents Insurance
Thistle Tenant Risks deal exclusively with the tenants' content insurance market and our team is made up of housing and insurance professionals who each bring with them a wealth of experience and knowledge. The team are customer-focused and incredibly enthusiastic about what they do, with the desire to provide a quality service for our clients that is key to our joint success. We work hard to meet the changing environment and the team have been instrumental in delivering a range of initiatives to encourage low income families to consider tenant contents insurance cover.
As members there is no cost to you. We provide free literature including application packs, marketing and promotional flyers, posters and regulatory approved social media and website wording. As well as product training and support to your staff.
What the Home Contents Insurance Scheme can offer your tenants and residents ...
Whether your housing stock includes sheltered accommodations, short term tenancies, vulnerable or disabled tenants, or tenants with learning disabilities. Tenants with carers. Young tenants, students or older residents.
High rise flats, houses or bungalows. All are eligible to apply for the Thistle Home Contents Insurance Scheme.
Just some of the benefits are:
*No excess (you don't pay the first part of the claim)
*Covers theft, water damage, fire and many more household risks
*Covers tenants improvements (up to £2000 or 20% of the sum insured, whichever is the greater)
*Covers contents in sheds, outbuildings and garages (up to £2000)
*Covers damage to external glazing for which tenants are responsible
*Covers replacement and installation of locks for outside doors or windows and alarms, if keys are lost or stolen
*You don't need to have special door or window locks (just a lockable front door)
Tenants can visit www.thistletenants-scotland.co.uk for more information or to request a call back.
Or send an email to: tenantscontents@thistleinsurance.co.uk
For social housing organisations who would like further information or a supply of packs please contact Matthew Whatmoor-Cooke on 07954 142 371
Thistle Tenant Risks provides Scotland's Social Housing Tenants with home contents insurance specifically designed to meet their needs.Tenants can benefit from the affordable, new for old quality cover with realistic minimum sums insured. There are no excesses, no requirement for a bank account as flexible payment options are available. Tenants can click on this link to find out more and make an enquiry.
Thistle Tenant Risks a trading style of Thistle Insurance Services Limited. Thistle Insurance Services Limited is authorised and regulated by the Financial Conduct Authority FRN 310419. Lloyd's Broker.
Registered in England under No. 00338645. Registered office: Rossington's Business Park, West Carr Road, Retford, Nottinghamshire, DN22 7SW.
---
We also work with ACS Physical Risk Control which provides third party services to EVH members as part of their service level agreement. Our colleagues at Rowan Consultancy provide counselling services to staff working within EVH member organisations. We are also happy to support the aspirations of the Working Families organisation, and in particular their aim of encouraging employers to be discuss flexible working.