Join Us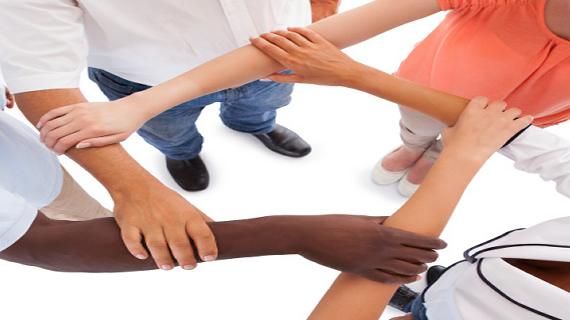 ---
Do you need help with your organisation's role as an employer?

EVH membership is open to all employers in the voluntary and not for profit sector, and our primary role is to support governing bodies in their employer role.

We are the original back office for the not for profit employer. Our role is to advise and solve problems: to help members recruit the best people: and to provide ongoing training to staff and governing body members alike – all with a view to ensuring the organisation remains viable and continues to perform at the highest possible level. We do all this on the back of our over-riding belief in localism and the power of local people to improve their communities.

We enter into a Service Level Agreement with each of our members, offering unlimited support for all of the matters covered in the agreement. In practice this means that we will work with governing bodies and senior staff on any issue concerning the employment relationship. Whether it's a quick phone call on a straightforward query or a series of on-site support visits for more serious matters – it's all covered in the annual membership fee.

You may find that our templates and model documents are all you need to put suitable local arrangements in place. But the real strength of EVH is that we work with our members to provide the bespoke support needed in any given situation. There's much more besides. We also provide a full Health and Safety Management system as part of our membership fees along with access to good quality employee counseling services at special EVH member rates.

In addition to the core package of services, we also provide market leading recruitment, consultancy, training services and events to members at significantly reduced rates. All our offerings are specifically designed to meet the particular needs of not for profit organisations.

EVH annual membership fees start from less than £16 per week, based on the number of staff you employ. We have two categories of membership:

Full Membership - where the employer receives all our services and also participates in and implements the agreements produced by our central collective bargaining processes.

Associate Membership - where the employer receives all services but does not participate in our central collective bargaining arrangements.

Our Service Level Agreements give full details and the table below gives current annual membership fees.
Membership Fees 2021
| | | |
| --- | --- | --- |
| Staff | Full | Associate |
| 2 or less | £891 | £801 |
| 3 | £1,286 | £1,157 |
| 4 to 5 | £1,794 | £1,614 |
| 6 to 7 | £2,624 | £2,361 |
| 8 to 9 | £3,496 | £3,146 |
| 10 to 19 | £4,334 | £3,900 |
| 20 to 39 | £4,826 | £4,343 |
| 40 to 59 | £4,902 | £4,411 |
| 60 to 79 | £5,046 | £4,541 |
| 80 to 99 | £5,133 | £4,619 |
| Additional cost per 20 staff | £94 | £84 |
---