May Mindfulness Session
30 May 2023 10:00 am - 11:00 am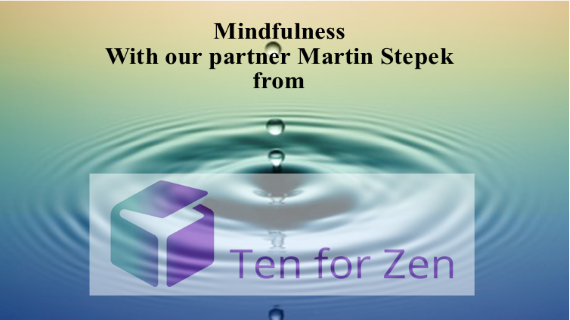 Getting A Good Night's Sleep
This session was held on Tuesday 30 May with Martin Stepek from Ten 4 Zen on "Getting a Good Night's Sleep." The importance of sleep is clear when you don't get enough of it! Not being able to focus or concentrate is usually the result. The right amount of sleep is vital for our body and mind to function but for too many a good night's sleep often eludes us. Learn how mindfulness can help you get a good night's sleep, so you feel rested and refreshed each morning, and ready to tackle your day.
Remember that the Mindfulness resources from 2021 are still available on our website so feel free to tap into these at any time, just use your member password to sign in and access them.
Is there any previous or new mindfulness topics you would like Martin to explore in our upcoming sessions this year? If there are please email the Events Team.