March Mindfulness Session
16 Mar 2023 10:00 am - 11:00 am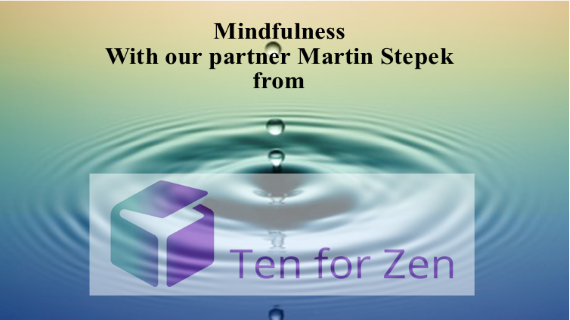 How to be your best at work with Mindfulness
We ran our first Mindfulness session of the year on Thursday 16 March with Martin Stepek, one of Scotland's foremost teachers of mindfulness on the topic of "How to be your best at work with Mindfulness." Work can often be hectic and stressful, we need to be focused for much of the day, manage a multitude of tasks and deal with a variety of people no matter how difficult they may be. Mindfulness can help you manage stress, cut down on any unhelpful reaction and emotions, improve your focus and resilience.
Is there any previous or new mindfulness topics you would like Martin to explore in our upcoming sessions this year? If there are please email the Events Team.
Remember that the Mindfulness resources from 2021 are still available on our website so feel free to tap into these at any time, just use your member password to sign in and access them.