August Mindfulness 2023
29 Aug 2023 10:00 am - 11:00 am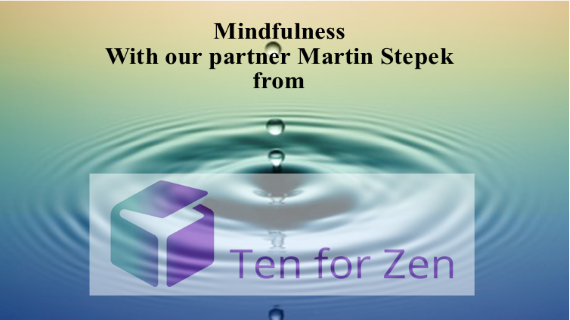 The Search for Fulfilment
This session was held on Tuesday 29 August with Martin Stepek from Ten 4 Zeon on "The search for fulfilment". Most people want to feel fulfilled but striving for it often involves a hectic, mind whirling search to find the 'answers'. Ironically, if you can rid your head of all this noise and simply understand your mind and your thoughts, you'll see the answers are already within you, not a concept you need to frantically seek out and live by. Over the last twenty years Martin Stepek has studied the thoughts of many great thinkers and their reflections have undoubtedly had a huge impact on his own sense of fulfilment.
Remember that the Mindfulness resources from 2021 are still available on our website so feel free to tap into these at any time, just use your member password to sign in and access them.
Is there any previous or new mindfulness topics you would like Martin to explore in our upcoming sessions this year? If there are please email the Events Team.