Our Charity - CHAS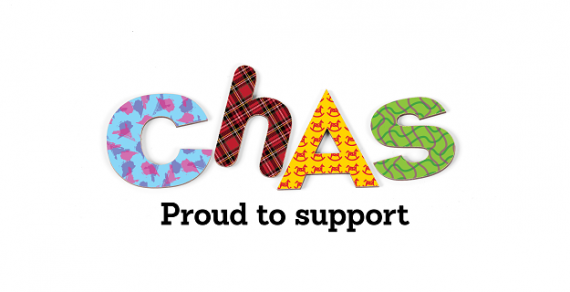 EVH began fundraising for CHAS (Children's Hospice Association Scotland) in 2003. With the sterling support of member organisations we have now raised over £90,000 for this very worthwhile cause. In our anniversary year we are looking to close off our fundraising effort by reaching £100,000. Please help us - download a pledge sheet and get this back to us by the date shown. Organisations that help us in this final push will appear on our CHAS Wall and also receive a £40 EVH training voucher!


CHAS is the only charity providing hospice services in Scotland for babies, children and young people with life-shortening conditions; life-shortening because no amount of medicine, or love, can cure them. Their vision is that every baby, child and young person will have access to palliative care when and where they need it. This sits at the heart of everything CHAS do. Caring for a child with a life-shortening condition can place unimaginable demands on families - physically and emotionally. Quite simply, CHAS are there to lighten their load.

To find out more about the wonderful work that CHAS do you can have a look at the video below or visit their website www.chas.org.uk.


For a list of organisations that have donated to our fundraising event see under our "Downloads" section.