Conference Update
3 October 2019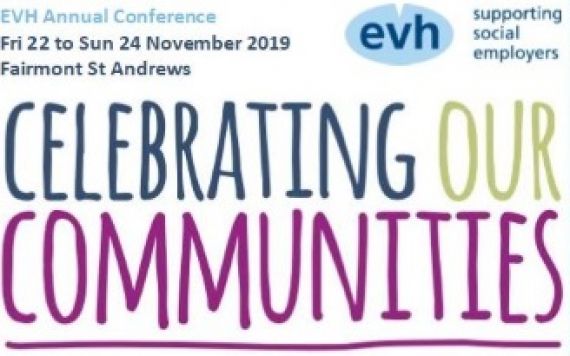 ONLY 10 ROOMS REMAINING!
Spaces are filling fast! There are only 10 rooms remaining at the EVH Annual Conference at the Fairmont Hotel, St Andrews on 22-24 November 2019. Please check that you have booked your space. Booking forms and more information are available on the events page.
Community gives a sense of belonging, whether that community is your family, neighbourhood, or involvement with your social organisation. Join us in "Celebrating Our Communities" and help highlight those achievements that simply could not be realised in isolation. There will be speakers, interactive sessions and lots of fun as we explore the strength, influence and innovations to be gained when individuals engage in joint action.
Don't miss our unique Friday 'Party in the Square' to kick the weekend off!

If you need any more information or want to check availability please contact any member of the Events Team on 0141 352 7435 or email Events@evh.org.uk.