July Mindfulness Event
27 Jul 2021 11:00 am - 12:00 pm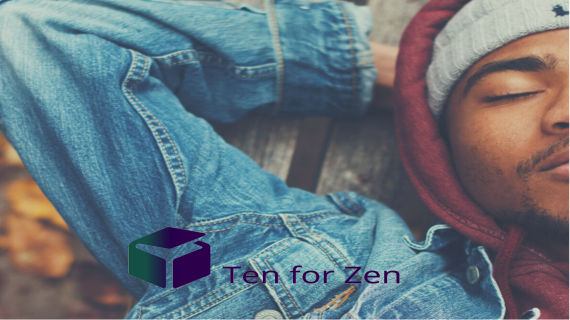 Our free support, for EVH members, focussing on individual and organisational wellbeing continues with our next monthly meditation topic delivered by one of Scotland's leading teachers on Mindfulness, Martin Stepek of Ten for Zen. Please remember that you can choose to attend as many of these monthly Mindfulness sessions as you like; book on one or all sessions.
For July, Martin will look at sleep and how Mindfulness can help you get a good night's sleep, so you feel rested and refreshed each morning, and ready to tackle your day. The importance of sleep is discovered when you don't get enough of it - you can't focus, you lose control over your sense of reality, you even feel the urge to eat too many sugar-packed foods. The right amount of sleep is vital for our body and mind to function. But for too many a good night's sleep often eludes us.
To help improve areas of your life at work and at home:
Martin has provided a handy booklet including hints and tips and a handy audio guided practice specifically designed to be used in your bed before you fall asleep – the booklet and audio guide are available on our dedicated Mindfulness web page, just click here and use your member password to sign in to access these downloads.
We invite you to book your place at the corresponding free session on Tuesday 27 July 2021 from 11am until 12 midday via Zoom – join Martin as he gives you hints and tips for using mindfulness to get a peaceful rest.
We have increased our capacity for participants so there is no limit on the number of spaces you can book, as long as delegates are from an EVH member organisation. Note bookings are on a first-come-first-served basis.
Why not take advantage of this opportunity and encourage your whole team to attend and get the benefit of improving their wellbeing during the pandemic.
To register for a place at this event please email Events@evh.org.uk completing the booking form in the download section. You will receive an email from a member of the Events Team to confirm your place. Due to the popularity of these events, if you are unable to attend, please let us know as soon as possible, so we can offer your place to someone else.
Don't miss the opportunity to take advantage of this free session.