Resilience Training for Managers October
6 Oct 2021 2:30 pm - 4:30 pm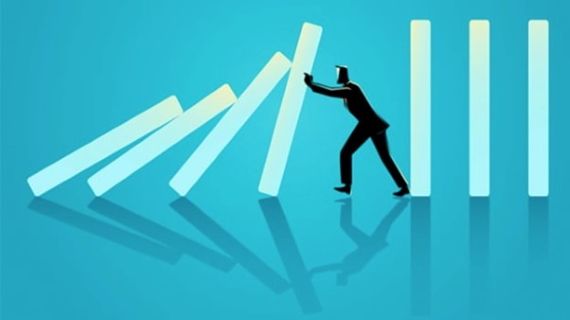 UPDATE - This session is now full, if you would like to be added to the waiting list, please send your information to Events@evh.org.uk.
Continuing on from our "Resilience at Work" session on 24 August 2021, EVH are delighted to now offer training sessions on Resilience for Managers again hosted by Rachel Weiss, founder of Rowan Consultancy.
Resilience is an essential skill in today's workplace, where we are all working under pressure and dealing with constant change. It is the ability to bounce back after encountering problems, to adapt and creatively problem solve. As noted in 'Developing Resilience: an evidence-based guide for practitioners', CIPD, "Resilience is now recognised as an important factor in the workplace. In the increasingly and endlessly turbulent context of today's working world, the resilience of both individuals and organisations becomes paramount in order to survive and thrive"
These training sessions are aimed at senior officers and those responsible for managing teams in organisations. It comprises of two sessions held via Zoom, one set in September and the other in October, the September date has now passed so date available is
Wednesday 6 October 2021 from 2.30pm till 4.30pm and Wednesday 13 October 2021 from 2.30pm to 3.30pm.
The format for these sessions will be the first date looking at individual resilience, a presentation and then group discussion on how it relates to your specific situation followed by setting action points for the following week. The second date will be feedback on the action points set and how to build resilience within your teams. At the end of these two sessions, participants will:
Know what resilience is
Have practised some techniques for building resilience skills: physically and cognitively, including mindfulness, self-compassion and CBT
Understand how to create a resilience-promoting environment in their team
Have drawn up and started implementing a personal action plan to build their own resilience
Be familiar with the Health and Safety Executives Management Standards for work related stress
Have explored the role of the manager in creating a resilience-promoting environment for their team.
This training would normally come with a price tag, but we are pleased to be able to offer this for FREE as another commitment to our year of investment into member wellbeing. We would respectfully request that you only book to fill a place if you are firm about keeping the dates free and attending. This is a valuable opportunity that we want to maximise for as many delegates as we can possibly accommodate. The attendee numbers will be restricted to 20 delegates, with ONE from each organisation on each set of dates and will be taken on a first-come-first-served basis.
To register a place for your set of dates please complete the booking form in the download section and send to Events@evh.org.uk. You will receive confirmation from a member of the Events Team to confirm your place.
If you have any questions, please get in touch by email – Events@evh.org.uk.
We hope you can join us and look forward to seeing you.