January Mindfulness Event
26 Jan 2021 11:00 am - 12:00 pm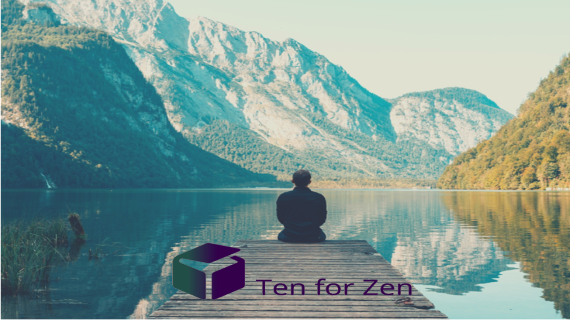 2020 has undoubtedly been a difficult year for many. To help you make the most of 2021 we're delighted to partner with Martin Stepek and Ten for Zen to get you in the right frame of mind for a successful year. Martin has been practicing mindfulness for over 20 years, is a published author in the field, and one of Scotland's leading experts in mindfulness.
Our first Mindfulness session will be held on Tuesday 26th January 2021 from 11.00am to 12.00pm and the series begins with an introduction to the simple, scientifically proven techniques - ideal if it's new to you or as a refresher if you already have some experience. Our booklet An Introduction to Mindfulness (available in the download section) has all the information you need to understand this life changing philosophy and our handy audio file (see download section) leads you in an expertly guided practice to help you relax and unwind whenever you need. Join Martin to hear firsthand how mindfulness can help your well-being and get tips and advice on how to get started.
In order to guarantee a space, bookings should be made by Wednesday 20 January 2021 as all additional places on the waiting list will be confirmed after this date. To book your space, please complete the booking form in the download section and send to Events@evh.org.uk.
Don't miss this opportunity to get you and your team on the right track for 2021.
We will be offering a Mindfulness Session to all our members on the last Tuesday every month and the programme is designed to be attended as and when you wish, you do not need to attend them all, although you are more than welcome to. All information and downloads for previous months will be available on the Mindfulness page of Health and Safety and will be available throughout the year. Click on the Related Content Mindfulness, to take you there.