Health, Safety and Wellbeing Session
1 Dec 2020 10:00 am - 11:30 am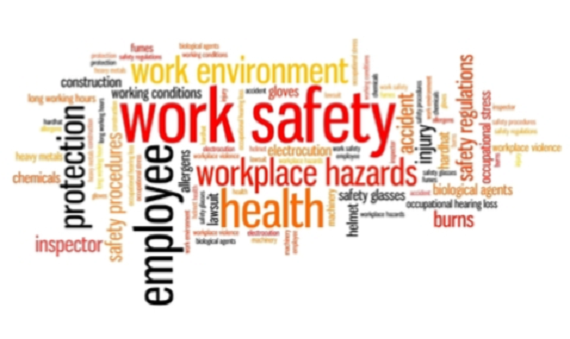 We are pleased to announce a Health, Safety and Welfare Update Session, held in conjunction with our partners ACS on Tuesday 1 December 2020 from 10.00am until 11.30am via Zoom. The session will provide updates in a number of key linked areas and will cover recent decisions by the Scottish Parliament, the HSE and the Housing Regulator which may have impact on your organisation.
Roger Willey will discuss:
 Latest fire safety requirements;
 Needs for asbestos checks prior to installation;
 Changes in HSE enforcement for asbestos surveying;
 How the Housing Regulator has reacted.
In addition, Emma Willey will present a short section on Mental Health and Wellbeing in these Covid–19 times.
Professor Willey, who will be hosting the session, is a recognised expert on health, safety and environmental issues, with over 40 years of industry experience. He has advised policy makers within the UK, Europe, USA, Japan, Australia and is currently advising at Government level in Chile. His asbestos research has directly affected UK policy and legislation. He has also been involved with EVH for over 20 years, so many of you may already be familiar with his depth of knowledge and passionate delivery style.
Emma Willey is a founding Director of the ACS Group with an MA from St Andrews University and currently heads the Health and Wellbeing Division. She holds the NEBOSH Certificate in Health and Wellbeing in the Workplace, is a Mental Health First Aider and also a Clinical Practitioner in the 'Eden Method' which is a therapy based on traditional Chinese Medicine. In this practice she specialises in treating survivors of trauma and (where appropriate) works alongside their mental health care team.
The cost for this session will be £55 no VAT for EVH Members. For members who subscribe to the Landlord Safety Manual, the price is further reduced to £40 no VAT. The charge for non-members of EVH is £110 +VAT. Due to the quick timescale of our zoom events, we cannot provide refunds for bookings made, although we are happy to accept substitutions. Non-attendance will result in the full delegate rate being charged.
To register your interest for this event please complete the form in the download section and send to Events@evh.org.uk.
We expect this session to be very popular so early booking is advised in order to avoid disappointment. Based on response, we may need to limit numbers per organisation, we will advise where appropriate. You will receive a reply email confirming your place.
If you have any questions, please get in touch by email – Events@evh.org.uk.
We hope you can join us and look forward to seeing you.