Housing Estates Co-ordinator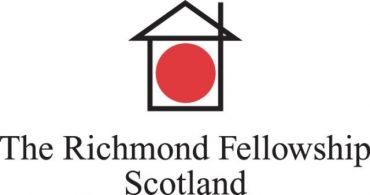 Position: Housing Estates Co-ordinator
Location: Glasgow
Salary: £26,000
Closing Date: 21 October 2019
The Richmond Fellowship Scotland (TRFS) is a leading voluntary organisation, supporting people with a broad range of needs to live in and engage with their local communities. We are an organisation driven by strong values and a firm commitment to choice, dignity and social inclusion.

TRFS is unique in that we have a large and varied estate comprising of registered care homes, supported living accommodation, office accommodation and large rural estate in Ayrshire with 125 acres of land and a farm steading. We have ambition to grow and are currently developing two new residential sites.

And we need YOU

We are looking to recruit a full-time Housing Estates Co-ordinator to join our Property and Facilities Team. The team are located at our Head Office at Buchanan Gate, Stepps but our remit is to provide support and services to maintain our Scottish wide estate.

We are looking for an energetic, out of the box thinker, because we don't need standard solutions we need new and innovative ideas to support TRFS's ambitions and vision. We need you to contribute to help the team to become first class in estate management by supporting residents, tenants and staff in high quality accommodation which meets a wide range of needs.

This post spans both the residential and commercial field. You will be supporting the Head of Property, Facilities and Contracts to manage the organisations lease agreements with housing associations and commercial agents in respect of office accommodation. Other tasks include managing HMO Licenses, linking with factors re charges, purchasing or leasing of new property.

Key functions of the post are:

• Management of our Tenancy and Occupancy Agreements and associated Housing management function,
• Management of rent account including housing benefit and council tax/rates,
• Management of our leases for both domestic/residential properties and commercial leases for offices,
• Development of estate and housing management policy and procedures,
• In association with the repairs and maintence assistant develop and maintain our property management system,

You will also be expected to participate in development programmes to ensure that TRFS has an estate management focus to all new project developments which may include refurbishment of residential accommodation and offices.

You can see that we are looking for someone who can use there skills across a varied field of disciplines. Do you have the skills and are eager to develop new skills to be a part of our team?

You should have at least 5 years' housing management experience and demonstrate that you have the skills and competency to develop and manage a diverse property estate, a key element being impact of Universal Credit, Housing Benefit and supported accommodation.

If this is YOU we would be delighted to hear from you. Thinking out of the box is our middle name, if your flexible, innovative, have the ability to look at problems differently and find solutions which enhance the lives of the people we support then this post may be for you.

There is 1 full time post available (35 hours per week), there is a requirement for you to be flexible to travel and working away from your original base across Scotland, which can include overnight stays when required. Travel and subsistence payments will be made.

This is an excellent opportunity to make a change in your life and in that of the people we support. The work can be challenging, but as well as a competitive salary, enhanced pension contributions and annual leave, childcare vouchers and discounts at over 850 online and high street retailers, we can offer you a rewarding and satisfying role.

If you are interested in having a chat about the post then please call Bernadette Jordan on 0845 013 6300 who would be delighted to talk to you.

Interviews will take place on Wednesday 30 October 2019 and Friday 1 November 2019.