Mental Health Day
10 October 2019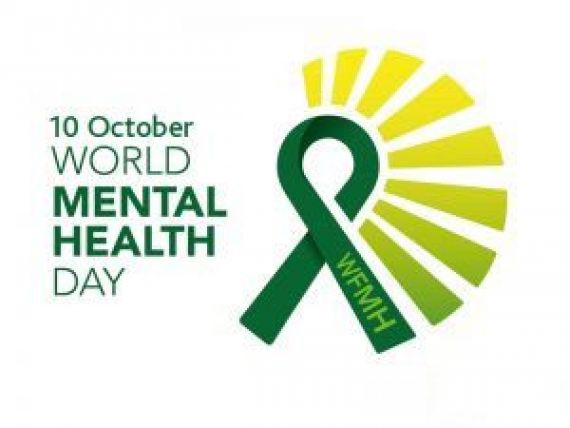 World Mental Health Day takes place every year and the focus from the World Federation for Mental Health this year is Suicide Prevention.
Mental health takes account of our psychological, social and emotional wellbeing which can affect how we think, feel and act. It is important to recognise that our mental health will not remain the same throughout our life and will be based on circumstances, experiences and pressures being faced at the time.

Over the past few months there has been significant campaigns in the media focusing on the stigma around mental health and how beneficial it can be for individuals to talk to someone they trust and feel comfortable with.
The World Health Organisation have highlighted the following facts and figures:
Approximately 800,000 people die every year by suicide.

One person dies every 40 seconds from suicide.

1 in 5 adults have considered taking their own life.

Suicide can affect any individual.
· Within the UK in 2018 there were 6,507 deaths attributed to suicide. Of which, men accounted for three quarters of the total number.
The focus of the campaign this year is to encourage everyone to participate in "40 seconds of action". To get involved some ideas are noted below:
Initiate a conversation with anyone you are worried about asking how they are feeling.

If you are struggling yourself take some time to speak to someone you trust about your thoughts, feelings and concerns.

As an employer you can let staff know your door is always open and provide support by informing staff of what resources are available to them ensuring these are sign posted.
Further information can be found on the World Health Organisation's website.
The NHS have recently launch a new resource "Every Mind Matters" which can be accessed here.
If you or someone you know need support, please take note of the available helplines below:
Samaritans – Call 116 123

Shout Crisis Text Line – text SHOUT to 85258

Mind Infoline – Call 0300 123 3393