Slippery Slips
4 May 2018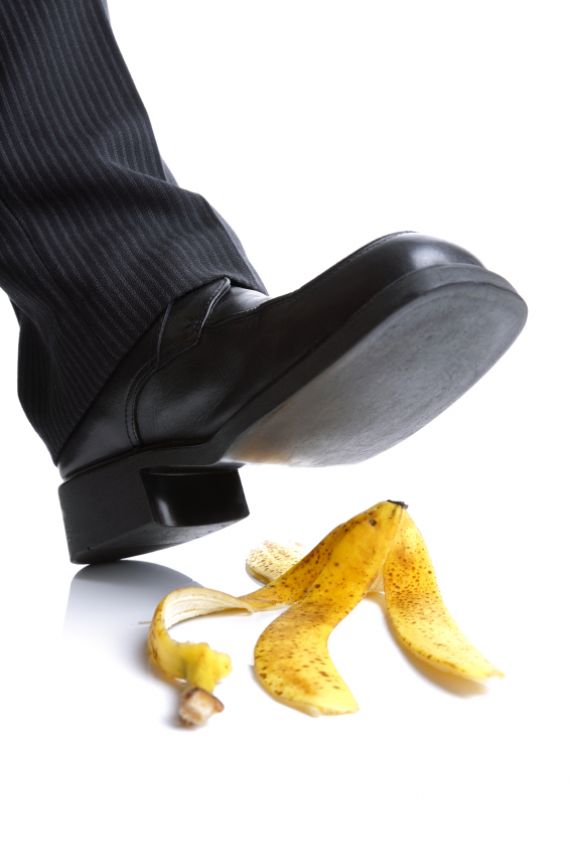 Slip and trip accidents are the most common cause of harm at work in the UK with more than 50% of slips and trips occur during autumn and winter months.

More than 95% of major slips result tin broken bones and are responsible for 20% of over three day injuries to employees. It is estimated that one million working days are lost. Accidents of this nature could also cause damage to the reputation of the organisation as well as the budget.

Although over the last decade the number of these types of accidents is declining, they still continue to be a regular concern. Most accidents occur on wet floors and with winter coming, staff and visitors will be bringing in dripping clothes and umbrellas into buildings. It is important to ensure there is plenty of Wet Floor signage available and visible to all as well as appropriate floor coverings.

Poor housekeeping can result in unnecessary risk to anyone moving through an area, any spillages should be reported and cleaned up without delay.

Floor mats in winter can offer some protection by providing a stable anti-slip surface.

With a huge number of preventable slips and trips every year, employers should consider taking any steps necessary to address this preventable risk.

Top tips include:

- Define roles and responsibilities for Health & Safety within the workplace.
- Plan around real-time, accurate weather information.
- Allocate resources and a budget for any necessary equipment such as floor signs, mats, grit, snow shovels etc.
- Maintain accurate records of any incidents and carry out risk assessments as necessary.
- Clear communication for staff and visitors to know the hazards, how to deal with them and who to address any concerns to.