Safe Winter Cars
27 November 2018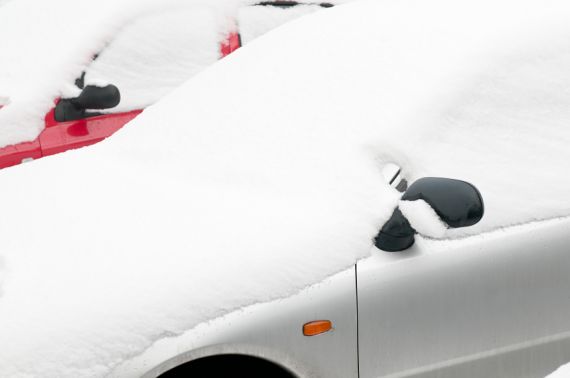 1.Tyres

Worn tyres are a safety hazard any time of the year and even more so in winter. Fines of up to £2,500 per tyre and three penalty points could apply.

Check all tyres for damage and tread depth regularly (minimum 1.6mm) and keep the pressure up.

Winter tyres are also an option which have deeper tread, softer rubber and provide more traction to stop quickly.

2. Coolant


Check your engine has the correct mix of anti-freeze/water (50/50 mix) to give protection in temperatures as low as -25'C. Make sure you only check and top-up the coolant when the engine is cold.

3. Lights


Driving with defective lights is against the law and unsafe.

Legally, all exterior lights must be operational from headlights to indicators and even the number plate bulbs.

Check all the lights work – ask a friend of family member to confirm they work as you turn them on or off and clean the covers regularly so other road users can see you.

4. Wipers/Washers


Faulty wiper blades and washers are one of the most common MOT failures. Legally, they must all work correctly and the screen should not have any chips, cracks or damage.

Ensure wiper blades are clean and don't leave smears or streaks. In winter, make washer fluid capable of withstanding temperatures of at least -15'C is used to keep the screen clear and clean whatever the weather.

5. Engine Oil

Too little or too much oil can both result in engine problems. Look out for leaks and check the level regularly with the dipstick and keep the oil topped up.

Oil filters should be changed every year and watch out for any warning signs. Check your vehicle manual to make sure the right type of oil is used.

6. Brakes

Probably the most important part of the vehicle to ensure correct working. Winter roads are prone to being wet and slippery with black ice always a potential circumstance. Some garages will carry out a free brake check to look at the pads, shoes, callipers, hoses, discs and handbrake. Well worth popping to your local mechanic for a once-over to keep on top of any issues.

7. Battery

With the extra use of heaters, demisters and lights, batteries are the biggest cause of breakdown during winter. Short trips doesn't give the battery enough time to be fully recharged and cold weather can make them less efficient.

Worst case scenario is the battery not having enough of a charge to start the car. A longer journey every so often will help keep the battery charged. Also think about carrying jump leads and make sure everything is turned off when stopped.

If your battery is close to the end of its life, replace it at the start of winter.

If you're struggling for time to do the checks and maintenance yourself, contact a local mechanic. There may even be special offers for a winter check.