EVH Awards Ceremony
16 December 2015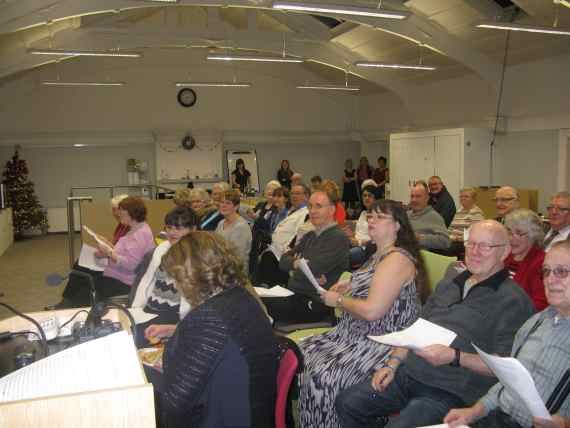 EVH is rightly proud to be the only 100% volunteer led body in the sector. The principles of localism, voluntarism and subsidiarity have always been at our heart, and remain so today.

We are also proud of so many people who have given so much time to serving on the EVH Governing Body over the years - some have way in excess of 30 years. But, prior to 1998 EVH was a very loosely constituted Body – and its formal Executive Committee only came into being from that date onwards as we formalised our structures and company status.Despite this EVH already has some who have served, 10, 15 years or more. Quite aside from those who served on our Executive, there are a surprising number of people having 30 years service within the sector more generally.
It was therefore great that the EVH Management Committee meeting of 7 December also doubled as the inaugural Awards Ceremony for those who have reached milestones within our two Long Service Recognition Schemes. A number of winners were presented with awards on the night - which turned into an excellent celebration, and reminiscent of former days!
Gordon Mason, Chair of EVH, presented Executive Service Awards to:
Muriel Alcorn - West Whitlawburn Housing Co-operative (15 years service)
John Ferguson - Parkhead Housing Association (15 years service)
Lorna Paterson - Fife Housing (10 years service)
Clare Newton - West of Scotland Housing Association (10 years service)
George McGuinness - Tenant Controlled Housing (10 years service)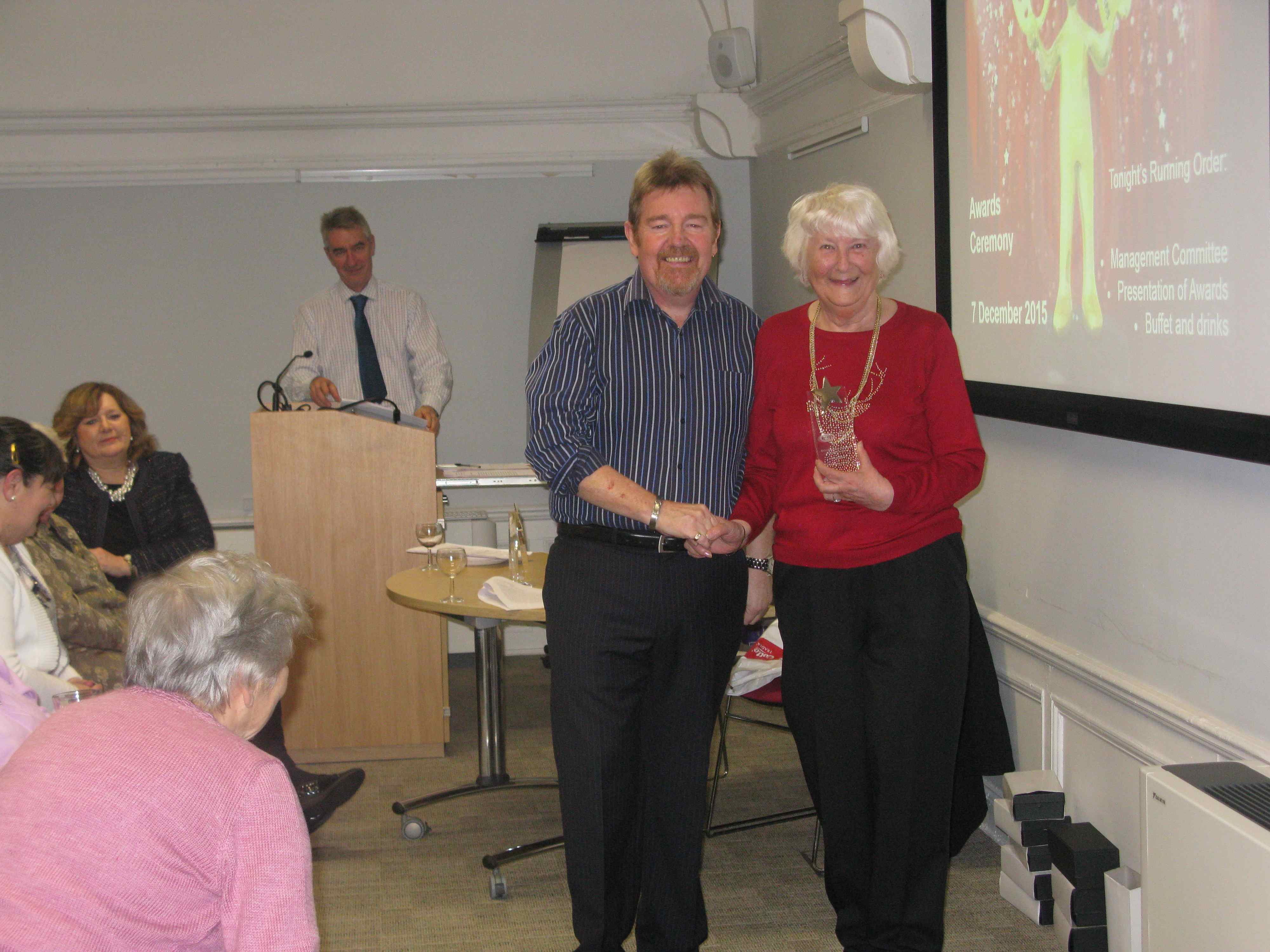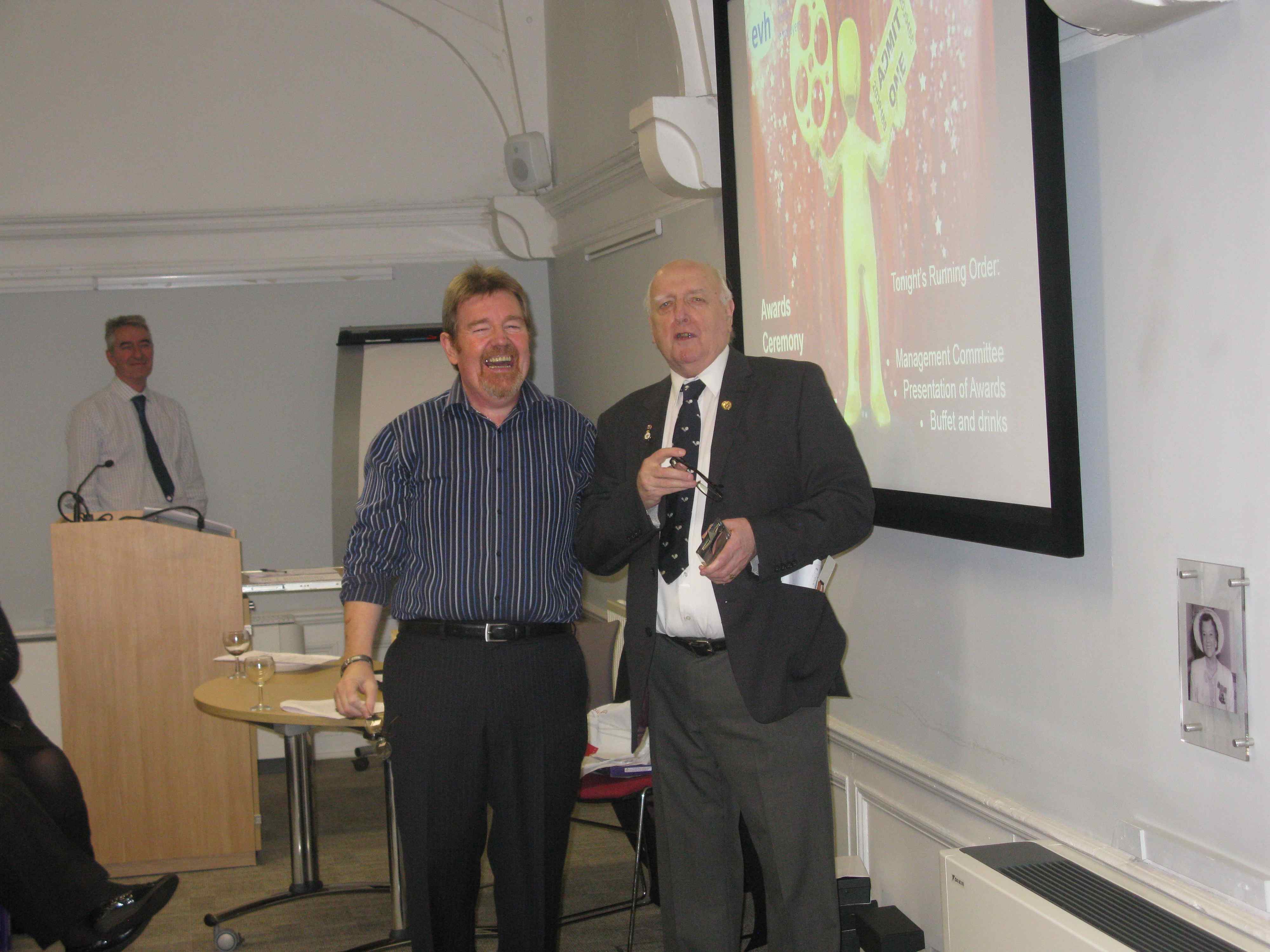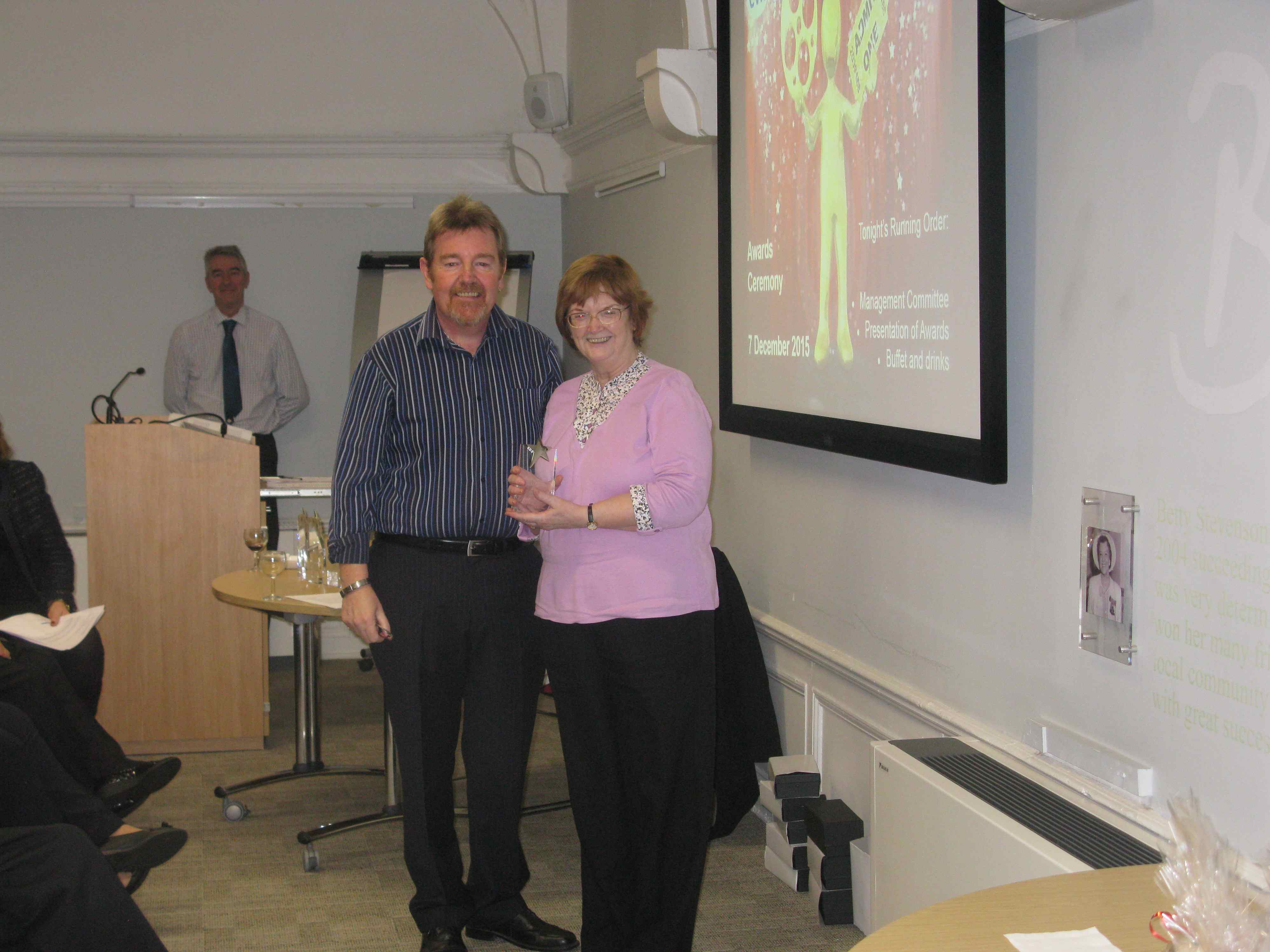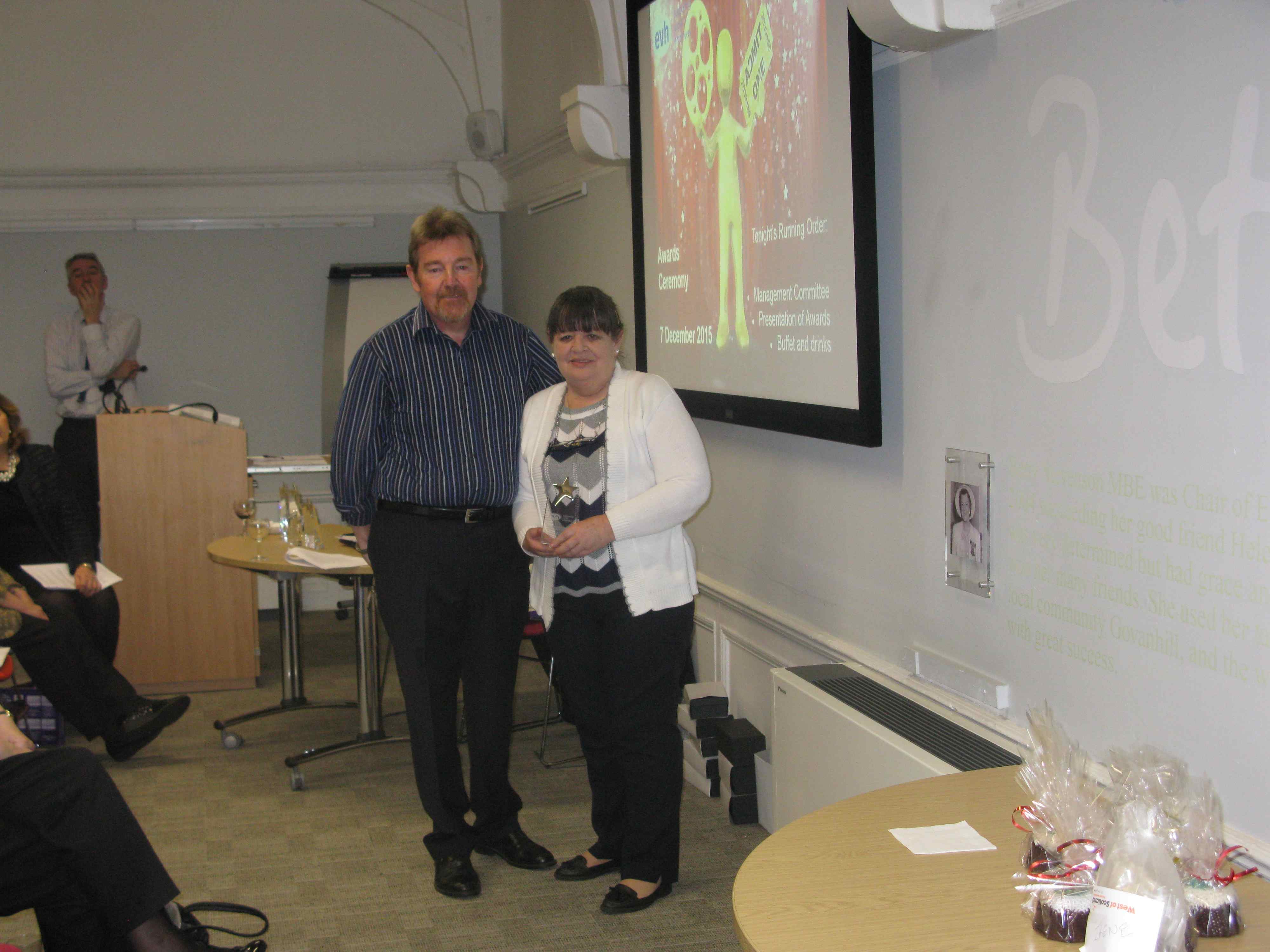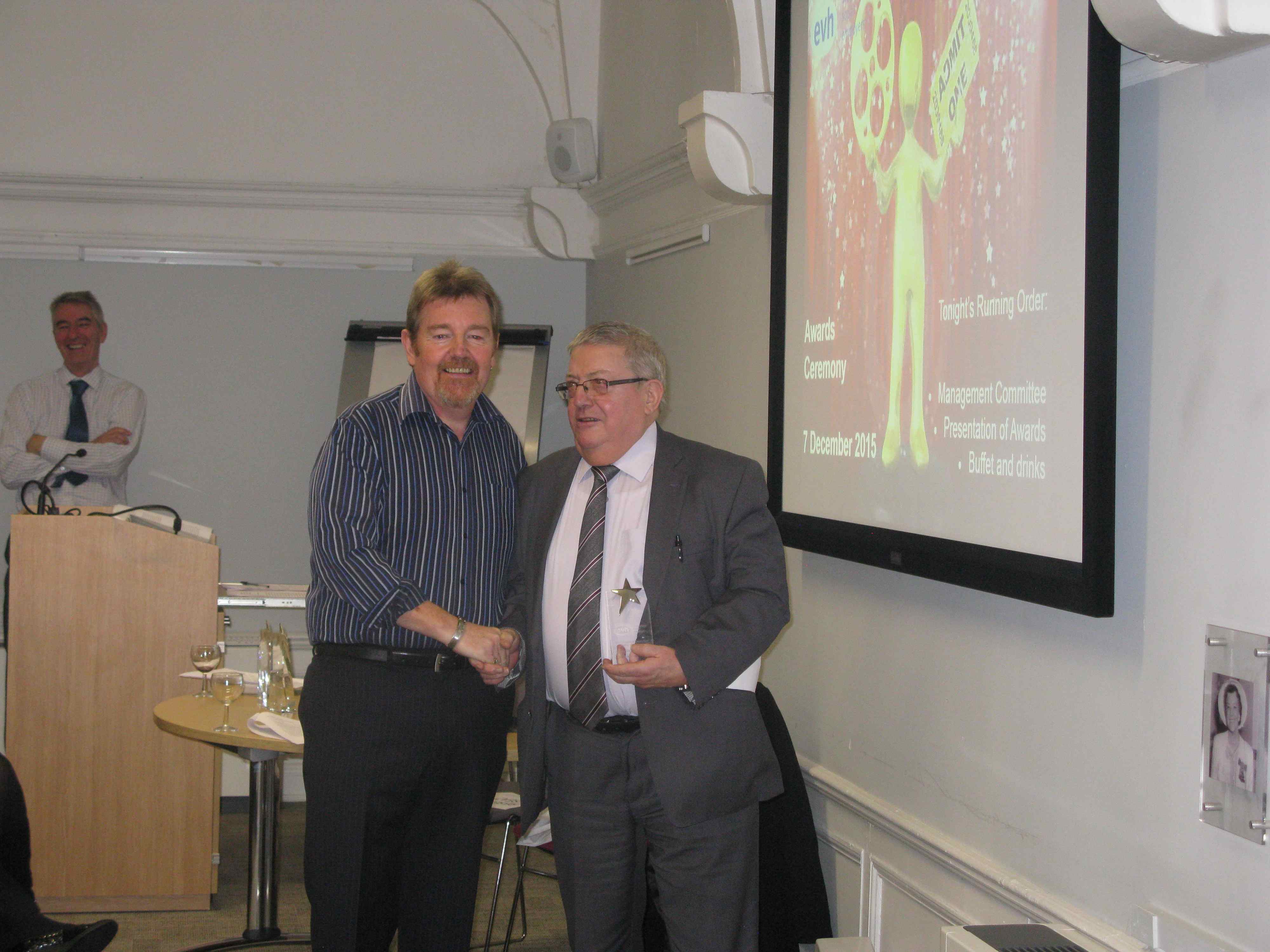 Eamonn Connolly, Director, then presented a number of General 30 Year Service Awards to:
Ann Scott - Govanhill Housing Association
Lyn Ewing - Govanhill Housing Association

Ruth Brogan - Glasgow West Housing Association