Update to Terms & Conditions
2 April 2015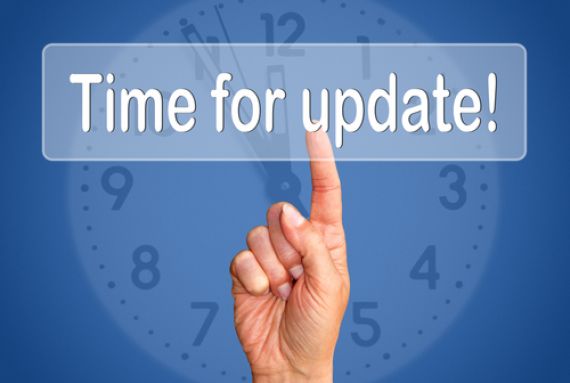 The statutory updates are as follows:

Shared Parental Leave (SPL)
SPL will come into force to qualifying parents of babies due on or after 5th April 2015 allowing them to take Shared Parental Leave and receive statutory shared parental pay. The introduction of this legislation allows mothers to return to work early from their maternity leave or give advance notice and share the remainder of the untaken leave with their partner. For further information please refer to our model policy and suite of letter templates which can be downloaded by accessing the HR Support section on the website and clicking on the Family Leave topic.

Adoption Leave
Currently to qualify for adoption leave employees must have 26 weeks' continuous service with their employer. However as of 5th April 2015, the requirements for continuous service to be eligible for adoption leave will no longer apply. In addition the main adopter will be able to take paid time off for up to five adoption appointments. The secondary adopter will be entitled to take unpaid leave for up to two appointments.

Surrogate parents eligible for adoption leave
As of 6th April 2015, provided they meet the eligibility criteria parents who have a child through surrogacy will be permitted to take ordinary paternity leave and pay, adoption leave and pay and shared parental leave and pay. Both parents will also be entitled to take unpaid time off to attend two antenatal appointments with the woman carrying the child.

Parental Leave
Employees with at least one year's continuous service are eligible to take up to 18 weeks unpaid parental leave. At present the legislation applies to parents of children under the age of 5 unless the child has a disability in which case the age limit is 18. As of 5th April 2015, this right will apply to all parents of children under 18.

Additional Paternity Leave and Pay
This will no longer be available for babies due after 5th April 2015.

Statutory Sick Pay (SSP)
From 6th April 2015 the rate of weekly of SSP will increase from £87.55 to £88.45

Statutory Maternity, Paternity and Adoption Pay (SMP, SPP, SAP)
From 5th April 2015 the weekly rate of the above will rise from £138.18 to £139.58 or 90% of your average weekly earnings if this figure is less.

New limit for redundancy pay
The limit for a week's pay when calculating redundancy pay will increase to £475 as of 6th April 2015.

New compensation limits for employment tribunal awards
The limit for a week's pay will increase to £475 when calculating compensation for basic unfair dismissal. The maximum compensation amount will increase to £78,335.