AGM and Office Bearers
9 April 2018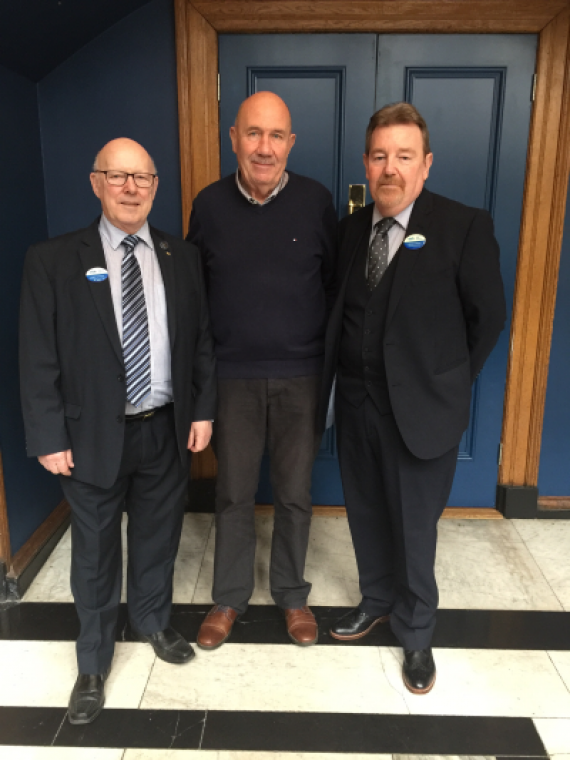 EVH held it's AGM on Sunday 8th April 2018 and at the Executive meeting which followed, the Office Bearers for 2018/19 were duly elected:


Chair David Rose, Homes for Life/East Lothian Housing Association
Vice Chair Gordon Mason, Forth Housing Association
Treasurer Hugh Cameron, Bridgewater Housing Association

Well done to all. The picture shows (left to right), Hugh, David and Gordon.

And thank you to the 90 or so delegates who attended this and/or the morning training session which traditionally precedes the AGM itself.

We had six excellent speakers in all, so thank you to these wonderful people who gave up a big chunk of their weekend to address our delegates:


Professor Florian Urban – Head of Architectural History and Urban Studies, Glasgow School of Art
Brian Gannon – Thenue Housing Association
Paul McMahon – Brodies LLP
Lorna MacIntyre – EVH
George Walker - Chair of Scottish Housing Regulator
Robbie Norval – Director of Lingo Flamingo

Presentations and materials from the day are available to download now from our website.